(Français) Jess Gardham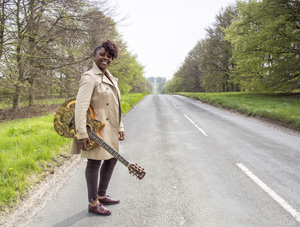 With just her acoustic guitar, this Brit composes songs that have the gift of bringing the audience into a festive atmosphere. After four years in a group, Jess Gardham began a career as a solo artist. With her acoustic guitar and spot on voice, Jess wonderfully combines joyful pop and deep rooted soul rhythms.
After rocking the house in the UK, Europe, Canada and the USA with this fusion, it is now the turn of Beauvais to be impressed.
It is all about a beautiful artist who also knows how to communicate with the audience.