Wille & The Bandits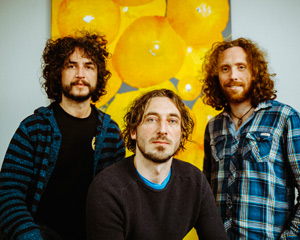 GB
Blues Rock
►
Friday, March 16th - 8:30 pm
Théatre du Beauvaisis Hors les murs (23 €)
Programmed during the 'Secret Gig' evening in 2017, the audience at the MUDO had the chance to discover three talented guys from Cornwall, GB. The Thomas Couture room was the perfect backdrop for the inspired and sought after music of Wille & The Bandits. They remain a firm favourite for this year's festival too.
They are a magnificent charismatic trio of virtuosos who have a register from tranquil blues to heavy rock with progressive, psychedelic and even jazz rock tones. The group always has good taste and doesn't neglect the desire to present beautiful melodies.
These musicians demand a lot of themselves and look for inventive orchestrations like those of their elders and compatriots Led Zeppelin and King Crimson. With Wille & The Bandits you will visit Blues land and beyond.