Le Blues autour du Zinc – Beauvais
24th edition from March 15th to 23th 2019
Édito
Ce festival 2019 se veut d'autant plus chaleureux que nous avons encore voulu cette 24e édition davantage accessible, avec le 15 mars, en ouverture du festival : Yarol… puis au théâtre Deva Mahal qui vous enveloppera d'un Blues Soul et Rainbreakers, notre coup de cœur du nord de l'Angleterre. Comme chaque année, une très belle place est faite aux femmes françaises qui chantent le Blues Rock lors de la soirée Blues au Féminin avec Gaëlle Buswel et Laura Cox Band puis la talentueuse Kimberose et le groupe Minuit, valeur sûre d'une autre génération, en soirée de clôture. Sans oublier un nouveau lieu, l'auditorium l'Empreinte où se produiront le jeudi 21 mars : Massto, Kenny Neal et Alexis Evans.
Toujours deux Secrets Gigs exceptionnels le dimanche 17 et jeudi 21 mars et ne manquez pas dans les bars les anglais The Spitfires, Bella Collins & Gareth Evans, Sparky in the Clouds, les français Lisa Melissa & The Mess, Principles of Joy, ou dans un autre registre Bâton Bleu et bien d'autres encore...
En avant la musique, plus de 150 artistes et que la fête continue... Longtemps encore !
Bon festival
Laurent Macimba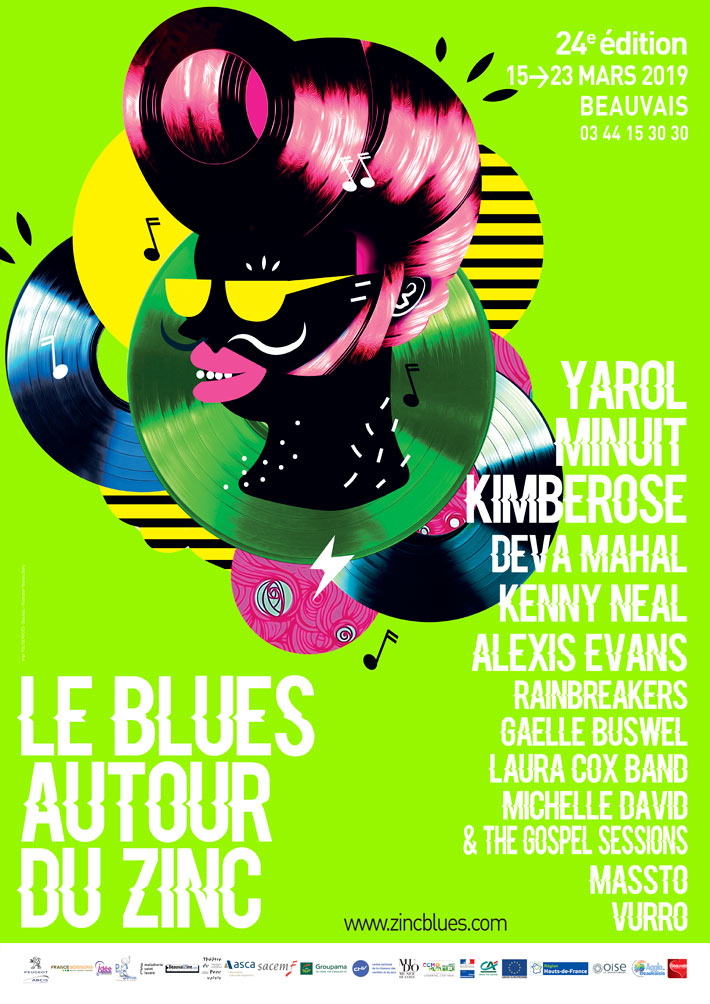 Baz Express !
Buy your tickets
Look at the program
Look at the videos
Support the festival
Become voluntary
Keep in touch